SLIP's leadership is a dynamic mother-daughter team. Spend a few minutes with these two and their passion becomes contagious. Joanne and Danielle work to keep the end-user in mind at all times. Their dedication to the work they do is obvious!
Joanne Sharer
Founder / President: CI CT SC:L
Joanne, a Child of Deaf Adults (CODA), knows firsthand the value of access to communication for her Deaf family and friends. She founded SLIP to give choice to the Deaf community of Pittsburgh. Joanne has interpreted professionally for over 25 years, obtaining numerous RID certifications including the Special Skills Legal Certification (SC:L) in 2005 and Administrative Office of Pennsylvania Courts (AOPC) certification as a Master Level court interpreter.
Joanne is an active member of multiple professional organizations, including serving on the Allegheny County Local Emergency Planning Committee (LEPC), ASTM F43.01 Subcommittee on Language Interpreting and the ASL/ITP Advisory Board for the Community College of Allegheny County.
Always wanting to ensure the needs of the community are met, Joanne spent time working with Temple University as a Communication Assessor where she assessed and provided recommendations for communication needs of deaf persons with intellectual disabilities. This work took her out of the interpreting field for a short time but permitted her the opportunity to work with SLIP's clients first hand in a way that would ensure their access to quality communication. 
Joanne enjoys giving back to the community and spends time volunteering. Given her knowledge of the industry she is a powerful advocate for Deaf persons struggling with communication access and has a special focus on those who are elderly and suffering from dementia. She is a Court Appointed Special Advocate (CASA) for Greene County where she advocates for children in foster care. She also makes deliveries for the Aspinwall Meals on Wheels. Her past volunteer work includes membership with Volunteer Agencies Active in a Disaster (VOAD), the Allegheny County Mental Health Disaster and Response Recovery Meetings. 
As an accomplished professional, she is a valued partner of the folks with whom she works. Joanne puts her heart and soul into everything she does and is always looking for ways to integrate access to communication.
In her free time, she enjoys painting, reading, RV travel, walking her dog Baylee and cruising in her 1966 Mustang.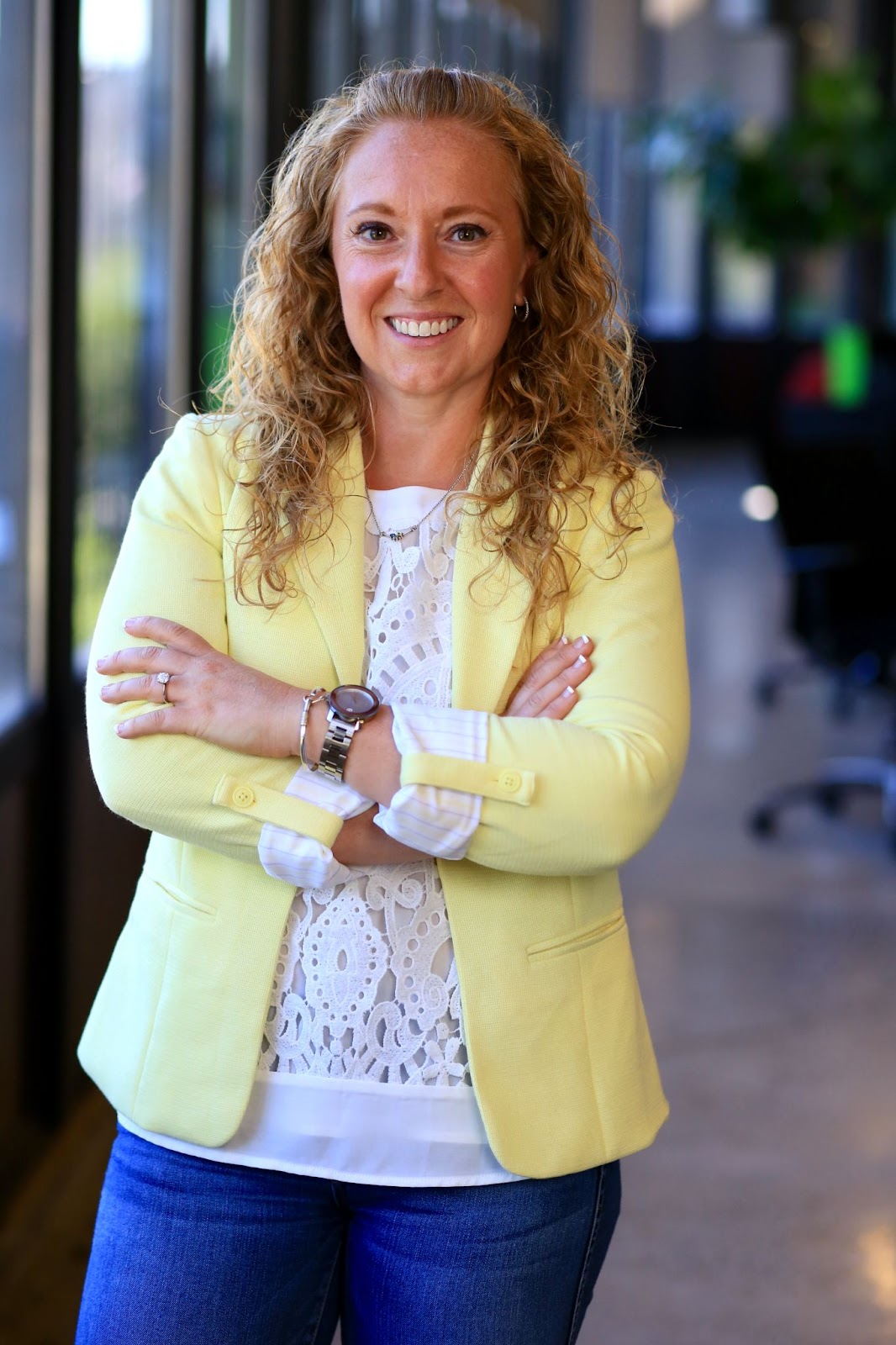 Danielle Filip
MBA, NIC-Advanced, Chief Operations Officer
2021 Pittsburgh Magazine 40 Under 40 Honoree
Danielle learned to sign as a child, but did not see a career in interpreting until later in life. Having been raised bilingually with Deaf grandparents, Danielle attributes her passion for the field to them. A certified interpreter by trade since 2010, Danielle holds the RID NIC-Advanced and PA AOPC Court Interpreter certifications. 
After graduating from Washington and Jefferson College with a BA in Business, Danielle aspired to work in the Public Sector as an ADA Coordinator, wanting to improve access for people with disabilities.  Interning in the role with the City of Pittsburgh allowed her to realize that the private sector was a better fit for her skills and ambition. She went on to obtain her MBA in Leadership and Organizational Transformation from Chatham University to enhance her skills while driving change in the marketplace.  
With these credentials under her belt and a burning desire to make Pittsburgh better for those around her, Danielle joined SLIP as an office assistant. She now serves as Chief Operations Officer where she focuses on the company's strategy and vision and manages its daily operations and administration, ensuring SLIP remains current in the marketplace.  A powerhouse professional, Danielle recalls her 4th grade dream of wanting to be the first woman President.  She is a driven leader, has an inquisitive mind and is a motivated changemaker, willing to push boundaries as a leader in the interpreting field to inspire improvements.
Danielle can be found consulting with businesses on cultural awareness, working with interpreters and the integration of a diverse workforce.  She also enjoys mentoring developing interpreters both one-on-one and in group settings. She developed and presented the workshop "You're More Than JUST The Interpreter" to regional audiences.  No matter what role Danielle assumes, it is her personal and professional mission to ensure quality communication access to the Deaf community. She is an open book for sharing tips and resources on how you can be a part of ensuring access to this basic human right. 
An experienced public speaker and interpreter, Danielle has taken the national conference stage at StreetLeverage Live and Accelerate, and has interpreted a number of large-scale live and televised events, including Hillary Clinton's 2015 campaign kickoff. 
With an interest impacting the industry at large, Danielle serves as secretary for the ALC Advocacy and Standards Committee, Chair of ASTM F43.06 Subcommittee on Captioning and member of the ASTM F43.01 Subcommittee on Language Interpreting.  She previously served as the Recording Secretary for ASTM F43.90 Executive Board until she reached her term limit and was the District 2 Representative of PARID. 
When not working, Danielle enjoys an active, sober, life with her fiancé Craig.  She enjoys her shoe collection, yoga, running, boating, traveling to the BVI and watching The Food Network. 
"Your entire team has been such a pleasure to work with – SLIP will be our first call for any interpreting needs we have for any employees in need of interpreting services."
~Local staffing agency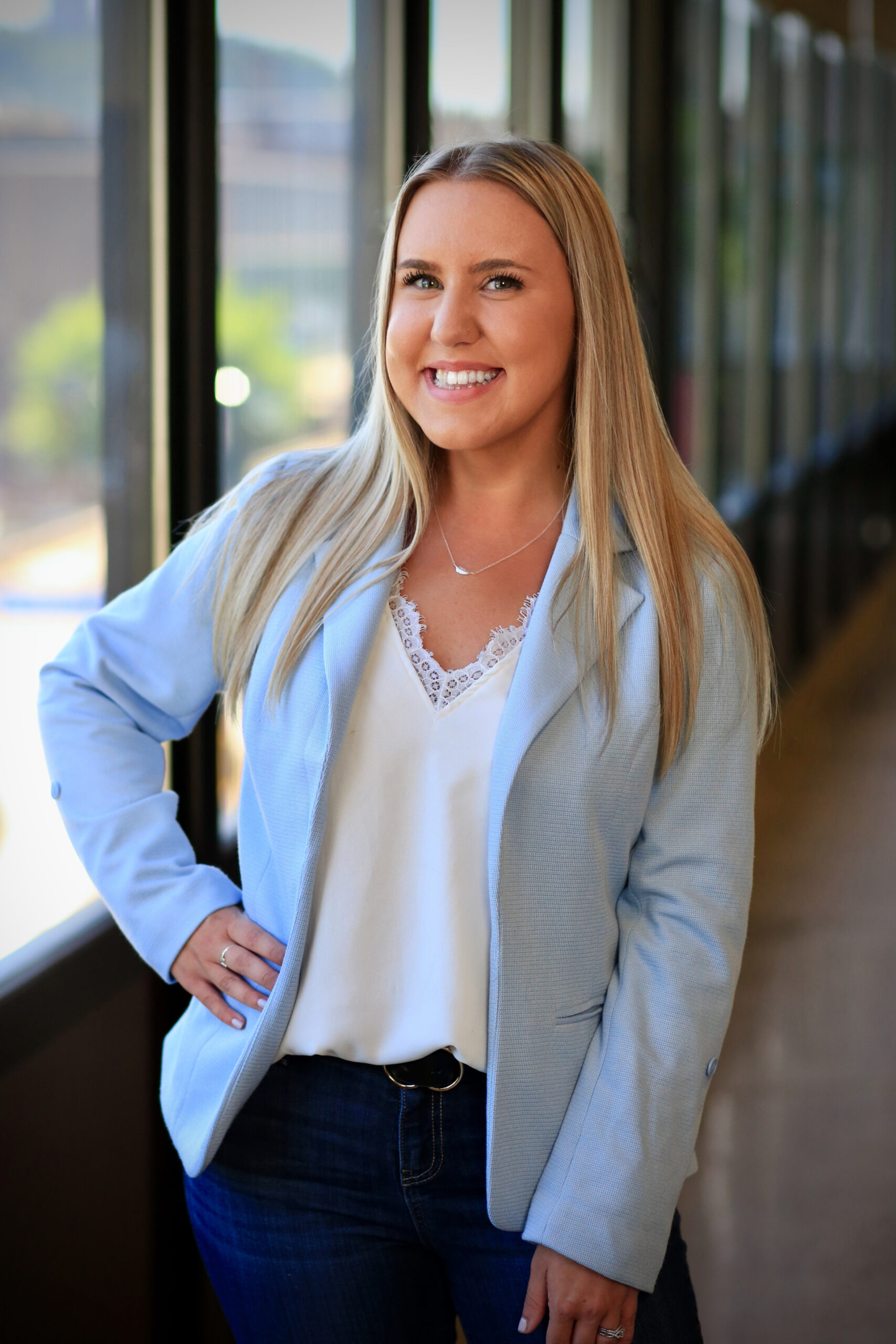 Tara Caprino
Office Administrator
After longing to ignite passion in her career, Tara found her niche at SLIP, where she embarked on the privilege to serve the deaf community every day. She is dedicated to ensuring that SLIP's customers' needs are fulfilled with compassion and equanimity. Upon joining SLIP in 2019, Tara realized through speaking with new customers that there is a common misconception that the process of securing an interpreter is difficult and intimidating.  It is her personal goal to change that misperception, one customer at a time.  When you reach out to SLIP, you are connected with a human being, Tara, who is dedicated to ensuring that access is being provided to SLIP's clients with ease.
Though she remains primarily behind the scenes, Tara seizes any and every opportunity she can to be a part of the deaf community through volunteer work, attending workshops to better understand the role and experience of the interpreter in the field. She is also   working towards learning sign language herself.  She will always meet people as they are to assure kindness above all else. Tara looks forward to continuing her career at SLIP with the wholeheartedness and devotion that the deaf community deserves.
When not serving SLIP's customers, Tara enjoys experiencing new cuisines and culture with her fiancé, Carl. A true homebody, she loves an easy Sunday with a good book and her cat, The Fonz.
Always ready to answer your questions, and work with you to meet your unique communication needs, you can expect professionalism, quality and genuine interest in getting the job done well when working with SLIP's leadership team, office staff and contract interpreters!