For Joanne her why has always been her family
SLIP has grown from a single CODA wanting to do the right thing to the language services company it is today meeting the needs of Deaf individuals across Western Pennsylvania.   Joanne will tell you that she never envisioned the business SLIP is today she just wanted to provide quality service to her family and deaf friends.  For Joanne her why has always been her family – having seen their struggles with communication access and the lack of quality  services they were getting, she wanted them to have better experiences.  Going through Jo Jo's struggles with dementia and his being in a nursing home without communication at times, solidified for Joanne and Danielle that they were doing the right thing.  It was the unfortunate reality that even after 29 years of having the ADA, Deaf people were still isolated from the basic human right of communication access.
To this day, Joanne and Danielle have strong emotions when they see areas where the Deaf community is unable to participate equally.  They are uniquely positioned and qualified to do this work given their life long experiences and subsequent training. The SLIP story has deep roots in family; We perpetuate this in our core values – every client/customer/interpreter becomes part of our family's story and this commitment is unwavering.
Joanne's dad, Jo Jo, waving hi.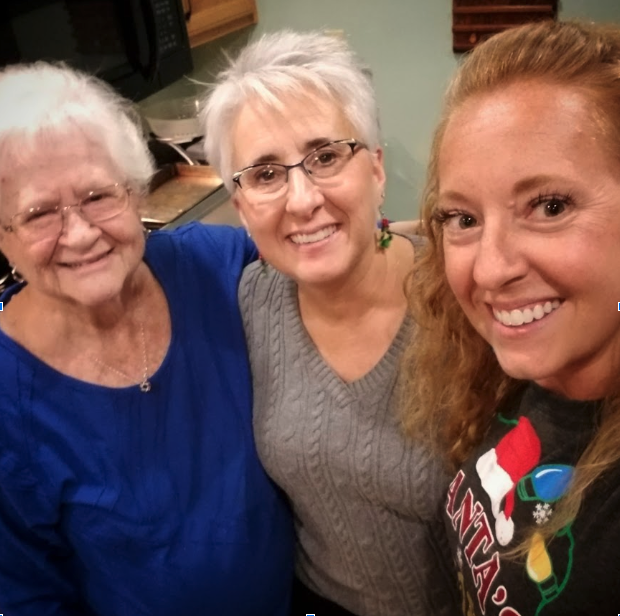 1962 – Joanne Trozzo born to Deaf parents, Doris and Francis "Jo Jo" 
1967 – Joanne recalls interpreting for her parents @ Foss Ford for them to pre-order their new car.
1990 – the ADA was passed, ensuring Deaf people had the right to have interpreters
1992 –After interpreting at a volunteer luncheon at church where someone saw her working,  Joanne was asked to apply for work at the AIU as an interpreter. Joanne was worried she wasn't qualified. As a CODA, she had no formal training, only life lessons.  They hired her and she was thrilled to earn $12.00/hr doing something she had been doing since she was a young child. 
1999 – Joanne passes CT certification
2002 – Joanne passes CI certification
2003 – Joanne gets $5,000 seed money from her grandfather to begin SLIP with the desire to provide good service to the Deaf community. She worked alone as a sole proprietor with the 1 contract at the time.
2005 – Joanne passes SC:L certification, the first interpreter to have this credential in Pittsburgh!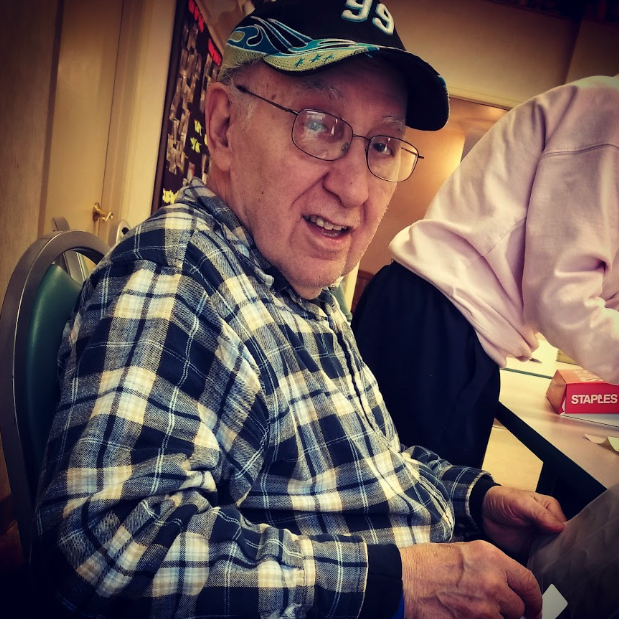 2007 – Danielle decides to become an interpreter and joins SLIP.
2010 – Danielle passes NIC certification
2011 – SLIP moves out of Joanne's home and into its first office location. 
2013 – SLIP purchases a building to be its main office location. In this space contractors are able to come and work remotely, if needed. 
2014 – SLIP formalizes SLIPri to be able to provide remote interpreting services for Deaf professionals
2014 – SLIPu Founded as a sister company to SLIP to foster the growth of developing professionals in the ASL interpreting field. 
2017 – SLIP becomes WBENC certified
2019 – Jo Jo passes away from dementia; it is at this point that Joanne and Danielle have a renewed sense of WHY for their work with SLIP. 
2020 – Danielle works with OpenUp Pgh to create a deaf yoga group
2021 – SLIP becomes certified as a Disability Owned Business Enterprise through Disability:IN.
2021 – Danielle honored with 40 Under 40 Award
2022 – SLIP honored as Community Champion by the Pittsburgh North Regional Chamber of Commerce.
2022 – SLIP honored by Pittsburgh Pirates and PNC Bank with Going to Bat for Small Business Award.